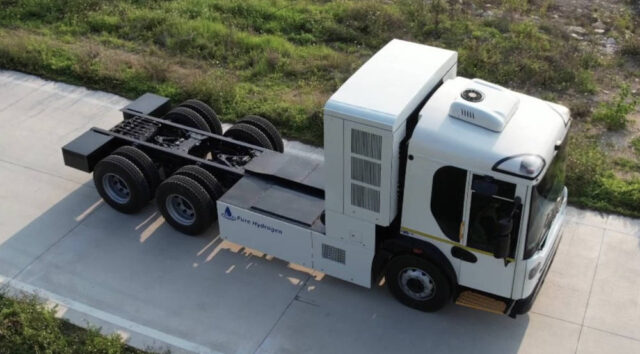 Pure Hydrogen Corporation
(ASX: PH2) is pleased to announce that the development and construction of a hydrogen-powered waste removal truck for JJ's Waste and Recycling is nearing completion, which will be one of the first of its kind in Australia.
The vehicle is almost ready for operations following an extensive testing and design phase that was carried out in accordance with Australian Design Rules (ADR) – the national standards for road safety that are administered by the Australian Government under the Road Vehicle Standards Act (2018).

The vehicle has successfully passed the criteria for all relevant safety and design standards such as braking, cornering and acceleration, with final approval from the Government expected in the coming weeks.
Highlights:
JJ's Waste & Recycling is one of Australia's largest waste management companies with a fleet of ~2,000 waste collection trucks; a successful trial provides the catalyst for the transition of the fleet from ICE (Internal Combustion Engine) to hydrogen fuel cell vehicles.
The body of the hydrogen waste removal truck is being fitted out by Bucher Municipal in Australia, a division of the global Swiss engineering conglomerate Bucher Industries.
Extensive testing was completed to meet the national standards for road vehicle safety in accordance with the designated Australian Design Rules (ADR) for the manufacture of new road vehicles in Australia.
Once completed, Pure Hydrogen will commence a 12-month trial with JJ's Waste & Recycling, followed by a roadshow to showcase the vehicle's attributes for industry participants in the waste management sector.
Pure Hydrogen has noted ongoing significant interest across international markets among established businesses in the waste management and transport industries to transition away from conventional ICE-powered vehicles in favour of hydrogen fuel cell vehicles.